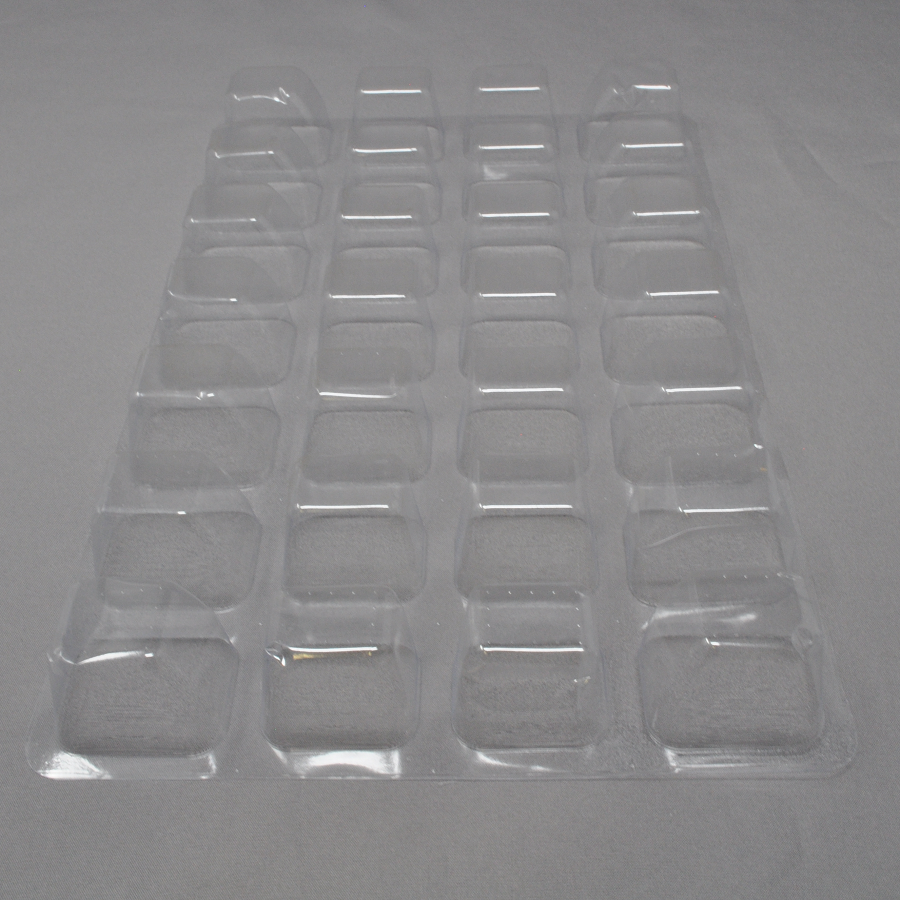 Quantity per sales unit:

250

Kohl & Frisch #:

159225

McKesson #:

146378

Product Group:

Generic

Product Type:

Medication Adherence Blister

Size:

Extra-large

Blister Depth:

22MM

Colour:

Clear

Features:

Multi-dose, Unit-dose, Automation compatible

Material Type:

PVC

Medication Adherence Structure:

Qube

Number of Cavities:

28
Blisters for Qube weekly medication manager with 4 daily doses for 7 days. Designed for automated filling with SynMed®, VBM, and BlistAssist® technologies. Square blisters with larger breakfast and bedtime blister cavities. Breakfast and bedtime cavity dimension: 1.2" x 1.03" x 0.88", lunch and supper cavity dimension: 1.1" x 0.91" x 0.88".